* Edit:  It appears I got my history a bit wrong. Marlon James is the first Jamaican to win the Man Booker. However, the first Caribbean national to win it appears to have been V.S. Naipaul. It just so happens he was born and raised in Trinidad and Tobago! 
Yesterday I had a great time giving an informal talk about speculative fiction and what it takes to be a writer to the 6th Form students at St. Augustine Secondary School. I also read a bit from one of my current shorts, Wire and Blood.
The school was newly built, the library really nice–just like the librarians–and best of all, it was air-conditioned!
This was my first class of teenagers. I've given talks with teenagers present before, and even younger children, but not an entire class of them. I was delighted to meet a room full of intelligent, open, enthusiastic young men and women who needed no prompting to ask questions or react to what I was saying. In short, they were a great audience that gave me lots of energy, and I hope I was able to give them some insight and inspiration.
Here's me accepting their wonderful tokens at the end of the talk. I made out like a bandit with stuff that included a new book and writing materials. I hope the librarian remembers to tell them how much I appreciated it!
On another note, I just read that the Man Booker Prize has been won today by a Caribbean national for the first time! Jamaican writer Marlon James bested the competition with A Brief History of Seven Killings. I've been hearing about how wonderful this book is since the Bocas Lit Festival put him on the short list for the OCM Bocas Lit Prize.
Scratch that–I heard about this book long before that, through an article in Caribbean Beat Magazine just before it debuted. It's in my very large to be read pile, I'm sad to say, but I'm delighted that the Caribbean has another great author to celebrate, and a young one too. Jamaica to the World!
Congratulations, Marlon! Thanks for raising we nose!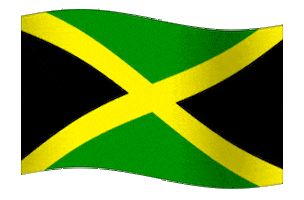 Stay thirsty, my friends!