Yesterday I was curled up in a chair, ignoring my finicky WiFi and playing Farm Heroes on my phone – which has it's own internet – when I got momentarily dizzy and thought I felt my armchair shake.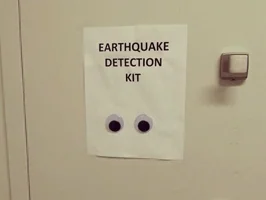 Turns out I was right. Around 11am, we did in fact experience an earthquake. A 5.7 to be exact. Nowhere near enough for most Trinis to notice. I was sitting down, and I always feel them anyway, but my bush-men, who were outside trimming the yard, felt nothing.
I find it odd that in Trinidad we have had up to a 6.7 and had only cracks to a few houses in some parts of the island. Most of the times, if it's less than 6.0, we might not feel it, and there's never any damage. This when anything over a 5.5 can cause damage in most other countries. I wonder if it's because other countries are more densely populated and, therefore, there are more buildings to be damaged.
Which is not to say we're nonchalant about earthquakes. Quite the opposite. Trinis HATE when the Earth shakes. It panics us the way rain panics Bajans.
What we're nonchalant about is hurricanes.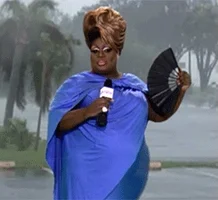 Yep. We're that crazy.
We live in a hurricane belt but remain convinced that since we haven't been directly hit since before they started keeping records, we're pretty much safe from storms. Part of that is due to the fact that the Northern Range of mountains tends to push storms north of us. The rest, if you ask anyone, is because, 'God is ah Trini'.
Considering the way the weather has changed in my region over the last ten years, I really hope so. Because as another disaster slips past us without taking us down, I breathe a sign of relief while simultaneously thinking, how long can we stay lucky?
And looking around at the devastation wrought in the Caribbean this year alone, I hope it's a really, really long time.