It's been a while. Hope you guys behaved yourselves while I was gone.
Just a bit of news for those wondering what's been happening since I last dropped by. I signed up for NaNoWriMo for only the second time in my life because I love deadlines and I really want to get this second book done. I'm hoping that being all public will make me push through to the end. Since this is the sequel to LEX TALIONIS, the sooner I have it in the can, the better. I totally got sidetracked by another book, but now that's finished, time to refocus and try for the long haul.
I'll be posting a synopsis, and excerpts as I go, to make sure I keep the writing juices flowing. I'd be delighted if anyone here reached out to me on the site and we hooked up as writing buddies for November. I'm MarenaCrewMember on the site, and if you read the excerpts, you'll figure out what that means pretty quickly lol.
Another thing I'm involved in is an anthology called Piracity that's been launched on Kickstarter. It's being produced by Hugo Award winner Cheryl Morgan, in conjunction with Jo Hall and Roz Clarke. If it gets enough backers, you'll have pirate stories of all genres from writers based in the UK and the Caribbean, and even further afield once funding is successful. Writers already attached include Karen Lord, Gareth L. Powell, Jonathan L. Howard, Stephanie Saulter, and yours truly. You can find out more about the project, including plans for more writers, by visiting the Kickstarter site.
Better yet, there's currently a contest for the project where you dress like a pirate–or post a picture of a time you dressed like a pirate–and hashtag it #Piracity, and Cheryl and I get to award prizes to the best dressed. The contest ends soon, so enter as soon as you can.
I've already finished one story for the anthology, so be sure to back us if you can, or it will go to waste. And who wants to waste a good dragon pirate story, huh? Who?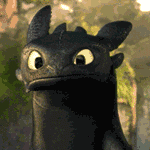 I also have another story in case the first doesn't pass muster, but that one's set in space and features the Madinah warriors mentioned in LEX TALIONIS and–oh yeah–Shalon herself. It's set between LEX TALIONIS and the sequel, IACTA ALEA EST, and yes, there's space piracy.
So good luck at the start of a new NaNoWriMo and I hope I see you over on the site real soon. And be sure to drop by the Piracity Kickstarter and share the love. Because I really, really want to see what the other writers come up with and trust me, so do you.
Until then, stay thirsty, my friends.