Hope you've all been behaving yourself while I'm away, putting the final scenes in my latest book.
Remember I mentioned some good things were coming up for me soon? Well, one of them just dropped.
Caribbean Beat magazine, the free in-flight magazine for Caribbean Airlines–one of the largest carriers in the Caribbean–interviewed me a while back. The interview is in the new March/April issue. This one is important to me because it's a special article about the rise of speculative fiction in the Caribbean and several authors were interviewed. I got to keep company (again!) with Nalo Hopkinson, Tobias Buckell and Karen Lord.
How lucky does one girl get, right?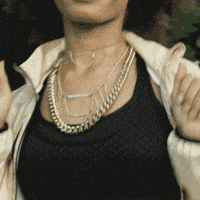 You can read the interview here.
Hope you enjoy the article. Feel free to let me know what you think by leaving a comment, or contacting me via the 'Say Hello' form on this website.
Stay thirsty, my friends, and see you soon!