Sorry I was off for a while. Wasn't feeling too well. Better now and hoping to get back on schedule with everything.
The New York Times ran a great piece by Stephen King on prolific writers, which you might have already read. Like him, I think every writer has their own process and their own speed. I've found that I've gotten better at the craft as I go along, but I've also slowed down a lot because of that, both in reading and writing speed.
With reading, I have less patience for bad now and no burning desire to finish no matter what. Life's too short now and I will put a book down if it isn't working for me. I can find others that will, I reason. With writing, I think it's mostly doubt about if it's working. I get paralyzed all the time from doubt and from not knowing how to get from point A to B. I know where I'm going, but sometimes the path is shrouded in mist. And sometimes I'm just tired and lazy. Writing can become an exercise in pulling teeth that way, but I feel like a heel if I don't write, which leads to paralysis, and thence begins a vicious cycle.
Thankfully, I can usually find my way back out.
King also had a Q & A session yesterday though, and it was really interesting. He's the writer that inspired me most as a young person, and he some great wisdom and quirky answers here. His response to Jake from Wisconsin wasn't what I expected, but he's right. If someone's made up their mind, why bother playing their game?
I have to try that pillow behind my back thing while I'm writing though. I can feel the relaxation now…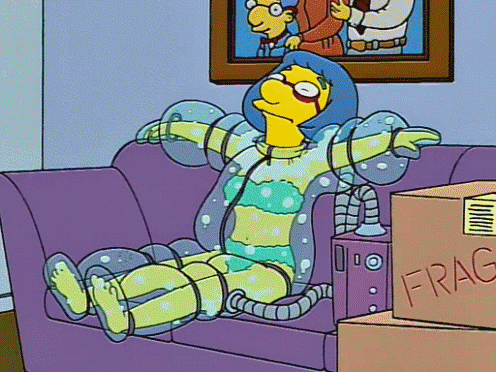 Stay thirsty, my friends!